I was just doing some online window shopping hoping to find some new CHA release goodies and stumbled across these super cute little clothes pins.  Now, I believe these are small with the intent to be used on scrapbook pages.  But they are cute!!!  I looked at them and though…hmmmm…they're screen printed, but I bet I could achieve the same look with a rub-on, so I tried!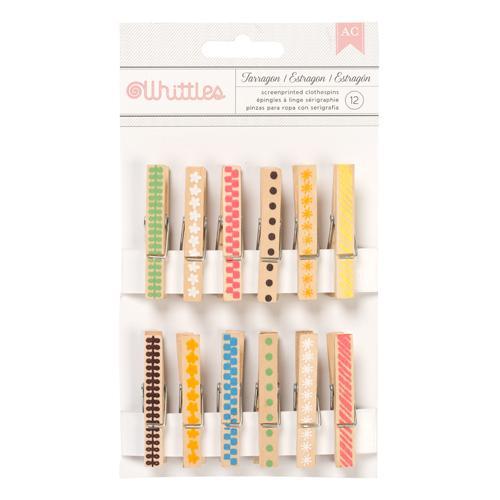 I raided three new clothes pins from my laundry room.  About 20 cents worth them. 
Then I pulled out some old rub-ons that I knew I'd never finish.
Cut to size of clothes pin, and place.  Begin to rub.
To keep them from opening and messing up the rub-on, place a second clothes pin inside the one you're working on.  That will make it stay closed even when you apply pressure of the rubbing.
Viola!
Now,  honestly, I don't know what I will do with these cute little buggers.  I think my clothes are indifferent to if they have a pretty clothes pin on them or not.   But I'm happy that I used up some of this package or rub-ons that has been taunting me for the last three years!!   I think next time I go to the craft store, I'm going to see if I can find some of the miniature clothespins, because I'm sure this would be pretty cute!
Have a great weekend!